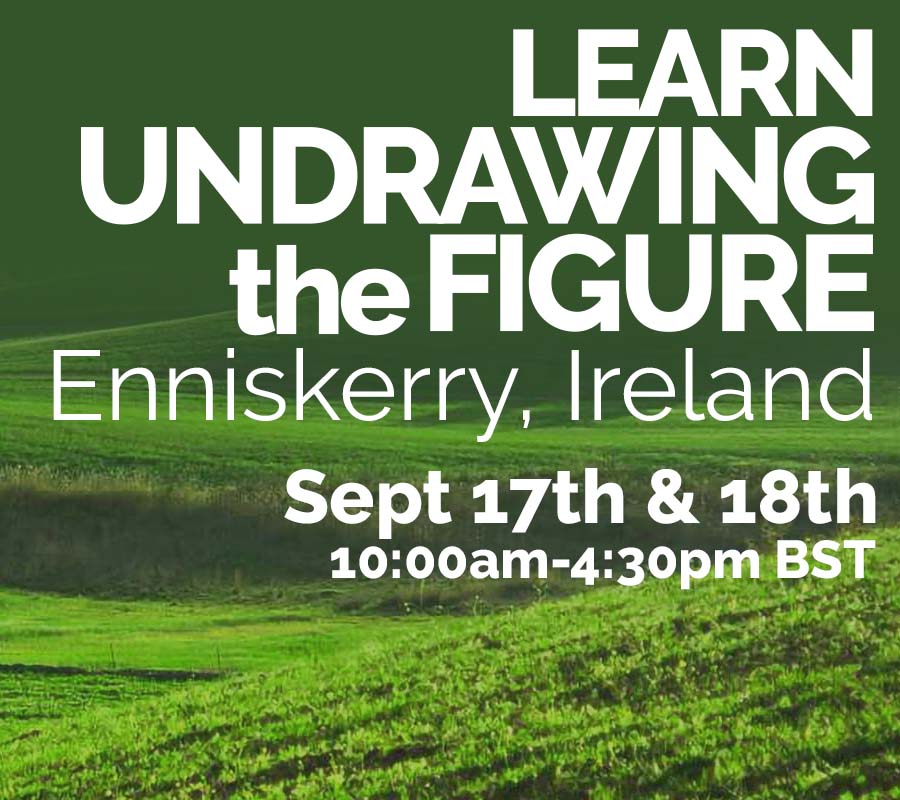 Undrawing the Figure
This lively workshop is predicated on the idea that we have an intuitive sense of spatial geometry, and that just a few common obstacles prevent us from effectively utilizing this. Overcoming these obstacles allows us to draw quickly and accurately, no matter what our level of experience.
Through a combination of demos and hands-on instruction, we'll learn techniques to improve our discernment of significant shapes and mastery of the tools.
This edition of the Undrawing workshop spans two full days - nearly 12 hours of hands-on instruction and practice - and takes place at Schoolhouse for Art in Enniskerry, County Wicklow, Ireland.
Saturday & Sunday
September 17th & 18th
10:00am-4:30pm
Workshop Fee: €350
Class Size: Limited to 16 students, in-person only
Level: Beginner to Intermediate
Materials:
Pastels Soft or chalk pastels (inexpensive, full-length, square, unwrapped)
Paper: 50+ sheets of newsprint or other cheap paper (A2 or 18x24").
Other: Drawing board, clips, a cloth for wiping your hands, a water bottle.
Optional: Apron, hair ties, etc.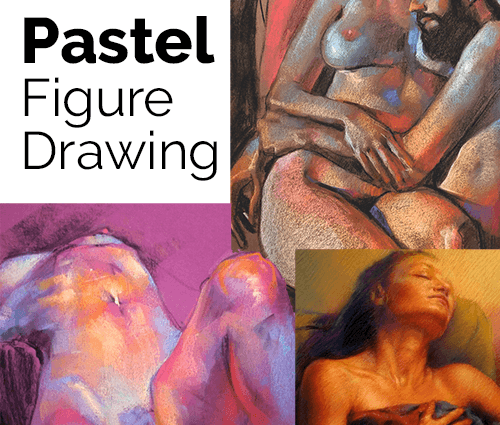 Pastel Figure Drawing
This in-person workshop offers techniques allowing us to use our perception of mass and cool/warm colors to create fast, dynamic figure and portrait studies. Brief demos for each concept, followed by hands-on practice. We'll use soft pastels and toned paper and work from a live model.
3-hours, $180
Click for Materials list.
In-person only:
Limited to 10 participants.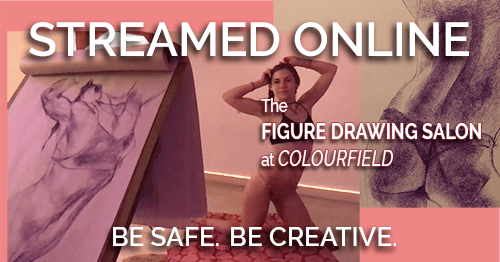 Untutored Figure Drawing
In-person and streaming figure drawing session with multiple camera angles of each pose. Poses will vary from 1- to 15-minutes. For those interested, sharing our work will take place at the end of the session.
In-person attendance limited by venue. For remote attendees the Zoom link will be delivered via email approximately 30 minutes prior to session start.